1000 Miglia Warm Up 30 May-2 June 2024
The prestigious motoring event makes its return to Switzerland for the third edition. The 1000 Miglia Warm Up CH is the perfect opportunity to savour the unique atmosphere of this historic event on extraordinary roads in the picturesque setting of Switzerland. Entries are open for cars produced up to 1976.
WHAT
Savouring the Elegance of the World's Most Beautiful Race
A preview of the world's most fascinating race is revealed in an exciting weekend of training and experience, reserved for up to 20 participating teams. The event offers a unique opportunity to learn or refine regularity timing techniques and deepen navigation skills through the expert guidance of top 1000 Miglia professionals. For the most competitive teams, this represents the last crucial training before the main event in June. Participation is open to anyone who wishes to join in with their own classic car or can choose from the cars provided by the organisation.
Where
An enchanting journey through the wonders of Switzerland
Starting in Ascona, on the shores of Lake Maggiore, the adventure winds its way through the beauty of the picturesque central region of Switzerland, where every hairpin bend of the stunning mountain passes becomes a discovery of pure driving pleasure. The ride ends with the return south in a grandiose epilogue with prize-giving and the joy of having experienced fabulous moments. An experience of socialisation and quality blended harmoniously with stimulating technical challenges.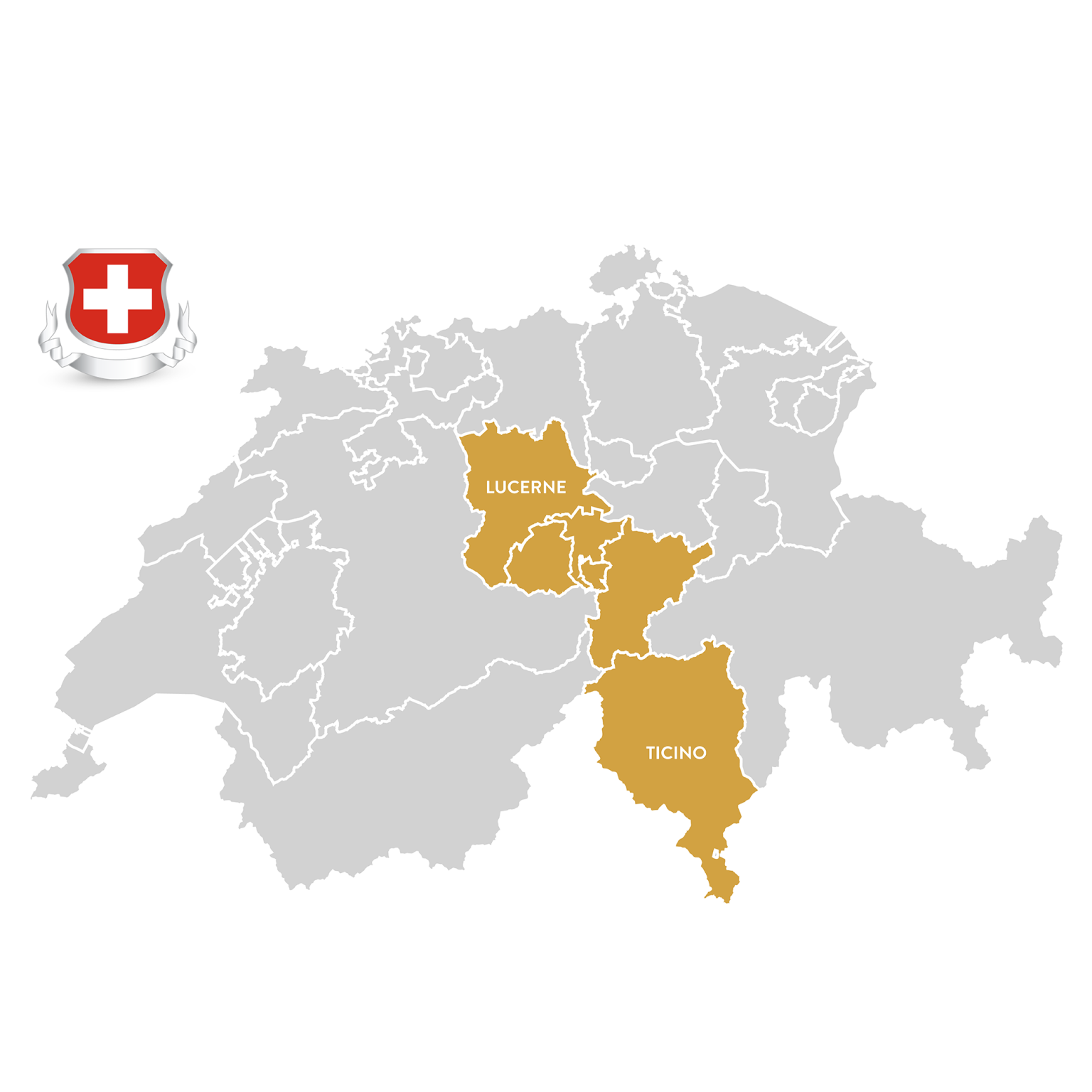 When
Four days of motoring thrills
On Thursday, 30 May, participants will check into the hotels arranged by the organisation, and administrative and technical checks will be carried out. The day will end with a welcome dinner. On Friday, the route will cover approx. 210km to the north of the Alps, where they will spend the night. On Saturday, the route will cover approx. 190km and return south via the beautiful mountain roads of central Switzerland. Sunday morning will be dedicated to discovering a beautiful valley in upper Ticino, followed by the prize-giving ceremony and concluding lunch.
Driving Time
Distance
Road Type
Hotels Quality
Check-in/out
Dresscode
Trials
Concours d'Elegance
Participants
Participants Nations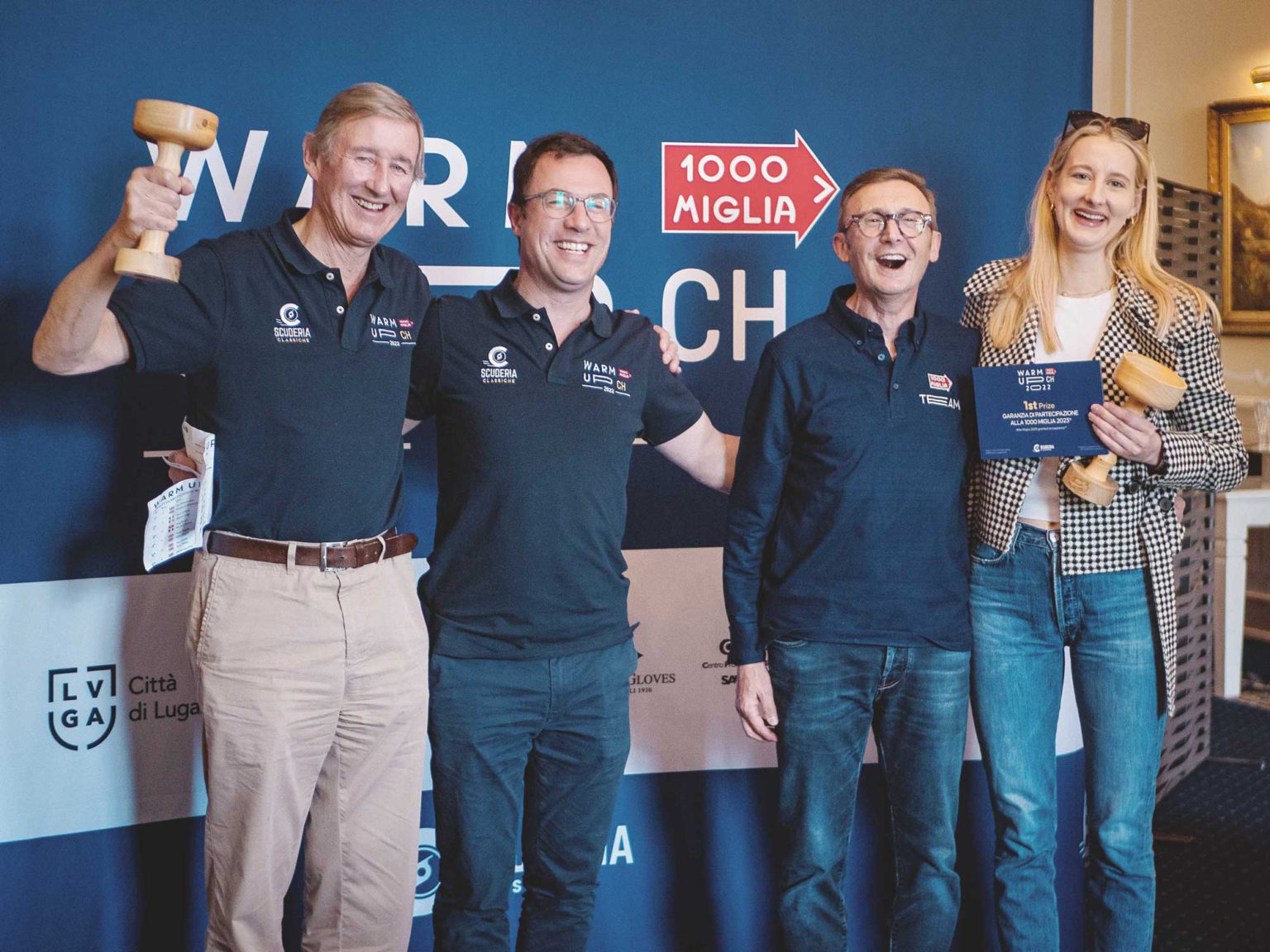 Awards
2 Chopard watches
1st Prize: 1000 Miglia 2025, granted acceptance
2nd Prize: Free upgrade from "Base" to "Silver" entry for the 1000 Miglia 2025
3rd Prize: Free upgrade to single room allocation for the 1000 Miglia 2025
Event offer
An epic journey into the heart of Switzerland
We have selected the most beautiful places in Ticino and Canton Lucerne, from accommodation to roads with breathtaking scenery, to experience unique moments.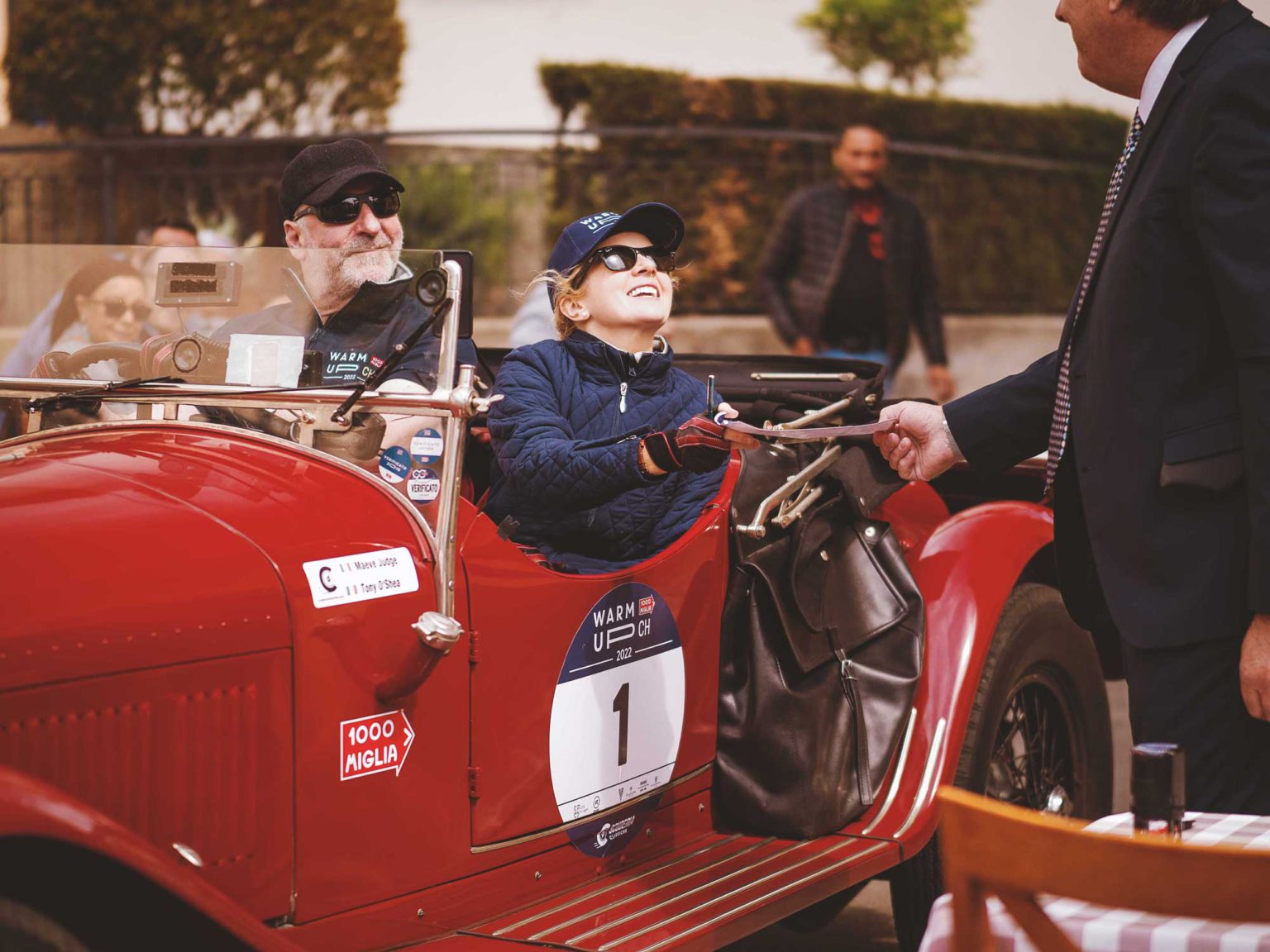 Accomodation
We offer a high level of quality, hospitality and comfort.
3-night stay
Swiss Premium Hotel
Sublime Hospitality
Airport shuttle service (Milano/Lugano)
Extras:
Single room occupancy
Event
Time trial training and navigation with an exact reproduction of the 1000 Miglia trials.
Dedicated concierge for participants
Professional timekeeping experts at your disposal
On-site technical support team
Attention to every detail
Memories
It is not just a simple historic car event, but also encompasses an emotional journey.
Personalised photo album
Welcome and sponsor gifts
450 km of scenic driving with road book
Extras:
Classic car, Car storage, Valeting and Inspection service, In car time trial equipment rental
Arrive & drive
Scuderia Classiche offers premium arrive and drive packages, including pre and post event management.
Hassle free classic car driving experiences
Personal and dedicated support
Technical assistance crew throughout the entire event